The TV industry has been on a war footing to not lose its position as the biggest medium as far as AdEx is concerned. Properties like the Indian Premier League, Bigg Boss and KBC have been leading the ad revenue charts. While subscription on TV has played a substantial role and is slowly catching on as far as OTT is concerned, media companies are still heavily dependent on the ad route to add to their cash piles.
Here we profile key leaders from the television industry who have contributed to the success of these companies, the ones that have driven growth through transformative sale of advertisements.
Disney Star
Estimated Ad Revenue: Rs 12000+ CR Consolidated for FY22
Ajit Varghese
Head of Network Advertising Sales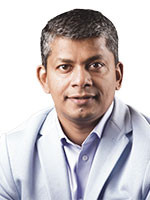 Ajit Varghese recently joined Disney Star as Head of Network Advertising Sales. In this role, he is responsible for overall advertising revenues of Disney Star's Television and Digital businesses and for driving growth through transformative sales and channel strategies, creating alliances and business development. He is also responsible for developing the long-term vision and defining the strategic direction of the sales organization. Prior to this, Ajit was with ShareChat and Moj as Chief Commercial Officer. He was responsible for driving monetization, leading marketing efforts and content partnerships. Previously he has been associated in key leadership roles with WPP Media
Group, Madison World, Kantar, IMRB and Initiative Universal Media.
Disney Star has won the rights to broadcast all ICC events for the Indian markets from 2024-2027
Disney Star retained IPL TV rights for 23,575 cr
Star Plus' Anupamaa is the top-rated daily soap on Indian television
Amrutha Nair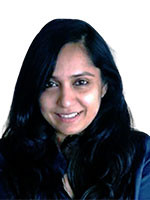 Head of Entertainment, Ad Sales & Strategy
Amrutha Nair was elevated as Head of Entertainment, Ad sales and Strategy, Disney Star, in 2022. Nair started her career with Asianet Communications, following which she joined TV Today Network to handle their ad sales for the Southern markets. She also had a two-year stint with Discovery Networks Asia Pacific as Director – Ad Sales from 2014-16. She played a key role in the growth of the regional portfolio of Disney Star by building synergies between the business functions and the revenue function.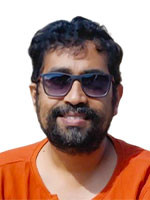 Ambarish Bandyopadhyay
Head of Sports Sales
Bandyopadhyay joined Star India (Star TV) in 2018 as Executive Director, and was recently elevated to the position of Head of Sports Sales. He has been associated with the network for over three years. Prior to this, he was with HT Media for over four years, where he joined as the National Head of Media Marketing, and later received a promotion to the post of Chief Operating Officer. His illustrious career also boasts his association with HUL for over 10 years.
Disney+Hotstar
Estimated Ad Revenue: Rs 1,684.31 cr for FY22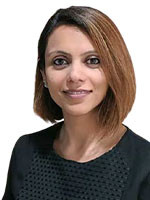 Shalini Poddar
Executive Vice President, Head, Ad Sales
Shalini Poddar joined Disney+Hotstar in 2021, and is responsible for the ad sales revenue and strategy for Disney+ Hotstar. She leads a team of 140+ people across all aspects of the ad business, Business Planning; Sales; Sales Strategy, including pricing and formats; Revenue Management; Operations; Data Partnerships; Programmatic; Brand Lab; Measurement/ROI, and Customer Marketing. In her previous role at Google, she was Head of Business Development, Google Play Apps — India, South East Asia, and Australia. She had an eight-year stint at Google, having joined the company in July 2013 as Industry Manager — Telecom, Gaming, and Payments. Shalini has 17 years of experience across Consulting, Strategy, Business Development, Sales, Partnerships, and Marketing.
ZEEL (ZEE Entertainment Enterprises Limited)
Estimated Ad Revenue: Rs 4,396.5 cr for FY22
Revenue: Rs 8,189.3 cr Consolidated for FY22 (Source: BSE)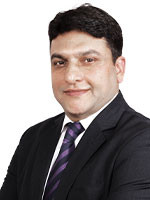 Ashish Sehgal
Chief Growth Officer – Advertisement Revenue
Ashish Sehgal has been associated with ZEE Entertainment Enterprises Ltd. since January 2006. As the Chief Growth Officer – Advertisement Revenue, he plays a strategic role of synergizing the network assets of the media and entertainment powerhouse, to generate revenue, and enhance the value of the organization. Sehgal conceptualized and implemented a unified revenue generating vertical in ZEE, with a focus on customer, and imbibed a platform agnostic approach leading to enhanced revenue generation opportunity for every entertainment or information platform of the Company. He was previously associated with Star India Pvt. Ltd. at a National Head Level, before managing the overall network's sales. Prior to that, Ashish worked at Buena Vista TV. He started his career with Times Group in 1994, where he contributed to the launch of the country's first FM channel.
"I have been associated with ZEE since January 2006. It has been a gratifying journey. One of my key achievements here was enhancing our services further with the launch of ZEE Brand Works recently. Through this, we are working with brands to help achieve their objectives across the marketing funnel by providing integrated solutions across our TV, Digital, Social and Experiential platforms resulting in enhanced brand connections, higher engagement, and improved marketing outcomes. Rapid digitisation across the sector has brought with it both opportunities as well as challenges. While this has created a massive opportunity for the industry to grow and explore newer revenue generation streams, the challenge for businesses is to successfully tie all the mediums together to create a seamless experience, and offer unique solutions to not just engage the viewer, but also to attract the advertiser." 
ZEE5
Revenue: Rs 549.6 cr for FY22
The number 5 in the name Zee5 stands for the five continents that it is present in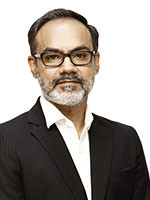 Gaurav Kanwal
Chief Revenue Officer for Digital & SMB, South Asia
Gaurav Kanwal brings to the table his rich experience in media and information technology sector across the Asia-Pacific and South Asian markets. In his current role, Gaurav is responsible for driving revenue from ZEE's Digital offerings, working across advertisers and agency partners. Prior to ZEE, Gaurav was EVP – Ad Sales of Disney+Hotstar, where he set up new businesses, adding incremental revenue and ad products to the platform's offering to clients. Gaurav has spent over a decade in the tech industry with industry leaders like Adobe, and Symantec, where he set up the SMB and consumer business respectively in the South Asian region.
Viacom18
Advertisement Sales, Subscription, and PROGRAMME Syndication revenue: Rs 3,908.5 cr for FY22
Revenue: Rs 4,145.4 cr for FY22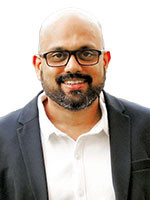 Mahesh Shetty
Head – Network Sales
Mahesh Shetty joined Viacom18 in April 2019, and leads the media & entertainment network's revenue function. An industry veteran, Mahesh has over 23 years of experience in Media and FMCG sectors, managing varied P&L and functional leadership roles. In his 12.5 years of tenure at Radio Mirchi, he was one of the chief architects of driving Mirchi's growth in the cluttered private FM space, and building Mirchi as a dominant market leader. Mahesh joined Mirchi as VP and Cluster Head of Tamil Nadu when it was a 7-station network in India and in his decade plus stint he donned multiple roles finally exiting as the Chief Operating officer running a 76-station network. He also served as the Chief Strategy Officer where he is credited with starting Mirchi's international business, leading Mirchi's Phase 3 expansion and scaling up the IP properties business with large format multi lingual properties such as Mirchi Music Awards. Prior to joining Radio Mirchi he had a long stint of over 10 years with PepsiCo International.
"We have created a unique structure where we leverage the power of the network as well as the individual channel, focusing on delivering brand value and maximising revenue. We have created a data analytics-led approach to a lot of our decision making on core sales that has helped drive growth. We have also invested heavily in brand solutions of teams within our sales structure that has helped us provide innovative solutions to brands and scale up our revenue from Impact properties. While Broadcast has been rock solid, Voot sales have seen exponential growth in the last couple of years. In the last financial year both on broadcast as well on OTT, V18 was one of the fastest growing companies in the space we operate in."
Key individuals
Bikash Kundu, Revenue Head, Regional, Viacom18
Nupur Saxena, Revenue Head, Youth Music and Entertainment
Pritesh Magodia, Revenue Head, Hindi Movies and FTA Channels
Pavitra KR, Revenue Head, Colors
Vivek Mohan Sharma, Head, Branded Content
Gaurav Mashruwala, Head, Viacom18 Live
Sachin Puntambekar, Head, Consumer Products
Times News Network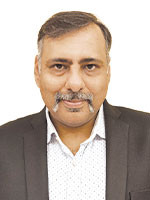 Gaurav Dhawan
Chief Revenue Officer
Gaurav Dhawan spearheads the Network's broadcast ad revenue operations and drives monetization strategy for the bouquet of channels across Hindi and English news, entertainment, and branded content. Part of the core team that launched TIMES NOW in 2005, Gaurav is a Times Network stalwart, who has played a pivotal role in shaping the brand's market leadership and has been passionately involved in scaling revenue and new opportunities through his tenure with the network. With an illustrious career spanning over 26 years in the media and entertainment sector, Gaurav holds a demonstrated history of driving businesses to profitability, impacting solutions and innovation to deliver aggressive revenue expectations and sustained growth for businesses across Television, Print and Web.
SONY PICTURES NETWORKS INDIA (SPNI)
Estimated Ad Revenue: Rs 3,408.4 cr Consolidated for FY22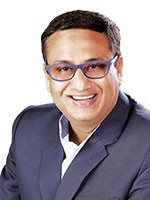 Sandeep Mehrotra
Head- Ad Sales, Network Channels
In his illustrious career spanning two and a half decades, Mehrotra has a proven record in driving revenues and delivering efficiencies to clients and businesses. Within SPN, he has moved through multiple channels, regions, and ranks. In his current role as Head of Ad Sales – Network Channels, he is responsible for strategizing, planning, and driving revenues for the Ad sales function. With a uni-focal thought of creating business solutions, he has invested his time in curating long-term client relationships. Mehrotra strongly believes and works towards reinforcing the culture of innovation and pragmatism to the function of Advertising Sales and lives by his philosophy, "I am into the business of repeat purchases." He has been instrumental in turning around operations that thrive on the rapidly changing market challenges, and his rich experience and ability to comprehensively interpret priorities, align strategies, and innovate, have led to impactful enterprise-wide sales solution plans, and strategic initiatives for sales process reengineering.
"My two-decade association with SPN India has seen the ad-sales function shift its focus on increasing customer affinity, and driving innovation through flexible and customized brand solutions. At SPN, we have witnessed numerous instances where advertisers have prioritised the network and incorporated it exclusively in media strategies. This is extremely rewarding from a servicing lens, as it helps us make a difference to businesses and consistently be one of the most successful broadcasters in the advertising space. For entertainment, SPN has keenly experimented with various scripted and non-scripted formats, and taken steps towards launching progressive and unique IP properties."
Ranjana Mangla
Head of Ad Revenue, SonyLiv
She has been part of the SPN family since 2020, and is responsible for Sony LIV's Digital Advertising Sales Strategy and Revenue. She is committed to building an ecosystem for advertisers from across geographies who consider Sony LIV as the preferred medium to target and engage with their brand audience.
TV18
Estimated Advertisement and subscription revenue: Rs 1,223.49 cr STANDALONE FOR TV18 FOR FY22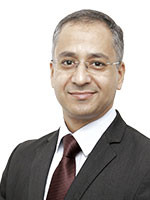 Avinash Kaul
CEO – Network18 (Broadcast) & Managing Director A+E Networks | TV18
Avinash Kaul is a broadcast professional with 24 years of experience, out of which the last 12 years have been in the capacity of a CEO. He has spent 20 years in the News business, and is currently managing the business operations of the largest TV news network in the country, Network18, managing brands like CNN News18, CNBC-TV18, News18 India, and History TV18. He has worked across content genres such as General News, Business News, Factual Entertainment, to name a few. Prior to this he worked as a CEO at Times Television Network. He is an ex-Board Member – Media Research Users Council (MRUC)- an industry body that owns and manages the IRS (Indian Readership Survey) – the largest media survey in India and the currency for all print advertising in India. He is also a Member -Extended Technical Committee – Broadcast Audience Research Council (BARC).
Key individuals
Sidharth Newatia, National Revenue, Hindi, News18
Gitanjali Pasricha, CNBC TV18-Digital
Abhinay Chauhan, National Revenue Head-Government Vertical
Prabhat Chatterjee, National Revenue Head, English and Business Cluster-CNN News18 and CNBC TV18 Sales
Karishma Dhawan, National Revenue Head, Factual Entertainment (A+E NetworkTV18)
S Shivakumar, COO Branded Content (Focus)
Ahtesham Ali, Head-Programmatic Sales (Network18 as Head of Programmatic Business and Operations)
Smriti Mehra, CEO, Business News
Sun TV
Advertising revenue and sale of broadcast slot: Rs 1,389.29cr consolidated for FY22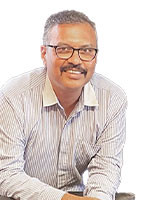 George Alex
Network Sales Head (Tamil, Malayalam and Marathi)
George Alex has been associated with Sun TV Network for more than 20 years. He joined the company in 1995, and went on to become its Network Sales Head in 2016. Over the years, Alex has assumed many roles. He worked as a General Manager of Tamil GEC Sun TV, prior to taking responsibility of the network sales, which includes his domain in Tamil, Malayalam, and Marathi. He is a strong sales professional with an MBA, focused on Sales and Marketing from the University of Madras.
Key individual
Milan Dev Singh
Network Sales Head (Telugu, Kannada and Bangla)
India Today (TV Today Network)
Income from advertisement and other related operations FY 22: Rs 852.54 cr overall
Total Revenue: Rs 930.1 cr (TV Today Network Consolidated- net sales 31st March '22) 
Source: BSE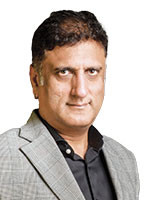 Rahul Kumar Shaw
CEO, Television and Radio Business
Rahul Kumar Shaw has been working with TV Today Network Limited for more than nine years. He was the Chief Operating Officer (COO) for the Television business before getting re-designated as the CEO of the Television and Radio business in 2021. Shaw has an experience of over 25 years in the business of advertising across Print, Television, Radio & Sports Management and has worked with Turner International India Pvt. Ltd; SET India Pvt. Ltd.; Star India Pvt. Ltd.; NDTV Imagine; INX Media; and Zee Entertainment. While his formative years were spent with Bennett Coleman and Co Ltd., specialising in selling advertising solutions in Print media, the second act of his career saw him traversing across a variety of genres in TV – premium English Movies, English Entertainment, Mass General Entertainment, Hindi Movies, International News, Kids Entertainment, Niche Hindi General Entertainment, Premium English News Channel, Sports Business, Hindi News Channels, Regional Channel, and Events.
Key Individual:
Salil Kumar, CEO, Digital, India Today
Aaj Tak became the First TV news channel to cross 20 million subscribers on YouTube.
ZMCL
Estimated Ad Revenue: Rs 822.65 cr Consolidated for FY22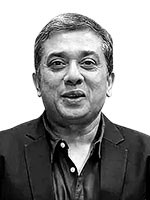 Joy Chakraborty
CBO, Zee Media
Joy Chakraborty joined the Zee Group as Chief Business Officer in 2022. He has more than 29 years of core media industry experience, having worked with Goldmines Telefilms, Enterr10 Media, TV Today Network, Forbes India, Times Group, and TV 18 Group in various roles and positions. He is instrumental in driving key responsibilities, such as defining and executing the right strategy for business development activities while ensuring its fit with the company's broader vision and ambition. An alumnus of Harvard Business School, this is Chakraborty's second stint with Zee Group as he had started his career with Zee Entertainment. Chakraborty oversees sales, distribution and marketing team, revenue generating avenues, and helps in building a strong client base for sales in news channels.
Key individuals
Gunjan Taneja, Vice President and Head Global Sales, ZMCL
Abhay Ojha, Chief Business Officer, Linear Channels
Madhu Soman, Chief Business Officer, Linear and Digital
Devdas Krishnan, CEO, IndiaDotCom Digital Pvt. ltd.
ABP Network
Estimated Revenue: Rs 700 cr for FY22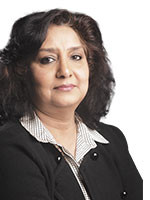 Mona Jain
Chief Revenue Officer, ABP Network
A new-age leader, Mona Jain joined the ABP Network in 2019. In the past, she was associated with Zee Entertainment Enterprise Ltd. (ZEEL) for six years, where she served as Executive Vice President, AD Sales, and has a proven track record of 30 years in media marketing, and promotions. Prior to ZEEL, Jain was the CEO of Vivaki Exchange for almost 9 years, where she was designated as the India Head – Strategic Investments. She has also worked at Cheil Communications and Mudra Communications, where she held the positions of Executive Director and Media Director respectively. She started her career with Hindustan Thompson Associates (HTA), and holds vast experience in the fields of communications and marketing.
"Some of my key successes at ABP Network include handling of the COVID situation, and to ensure that the Network's revenue was protected. I was able to maximize and garner a fair share of the money that was available in the market. Yet another success I would say was to catapult Digital revenue manifold – especially revenue coming in from direct content-led solutions. I was also responsible for strengthening the content-led solution on all language channels to provide a contextual opportunity for brands to engage with their consumers in a far more integrated manner." 
Today ABP News, ABP Majha, ABP Ananda, ABP Asmita, ABP Desam, ABP Ganga, ABP Sanjha, and ABP Nadu are also actively reporting news digitally.
NDTV
Estimated Advertising Revenue: Rs 344.54 cr (consolidated) for FY22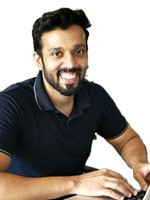 Rachit Tiwary
National Business Head
Rachit Tiwary rejoined NDTV in 2022. Prior to this, he was associated with NDTV from 2012-2017. Before his second stint with NDTV, he was leading Republic World's R Fluid as the Business Head. This was in continuation to his role as the Director of Brand Solutions at Republic Media Network.
Key individual
Rajesh Kumar
Global Head – Ad Sales and Monetization
Malayala Manorama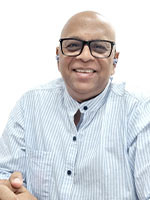 Varghese Chandy
Vice President, Marketing, Ad Sales
"Dispelling some of the myths regarding the Print Industry will be a great challenge. For instance, "print is dying" is something which we keep hearing. Covid definitely disrupted the distribution nationally, however, Kerala had the least disruption due to Covid. We are still operating at close to 2 million copies, and hoping to catch up with 2019 levels. In Kerala, Print gets close to 50% of the total advertising revenue. Despite that, planners tend to give least priority to print in Kerala taking the cue from the national situation. Commoditisation of the media is yet another challenge we are all facing, hence the huge discounts in the rates that the Media buyers are demanding. This has also led to a lot of unhealthy practices where the merit of the media takes a back seat."
MMTv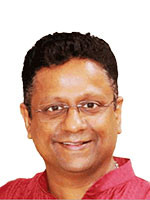 PR Satheesh
CEO, MMTv
PR Satheesh joined MMTv in 2014 as Head – Sales and Marketing and has been associated with the organization for more than seven years. He was elevated to the post of CEO in 2021.
Key Individuals:
Smitha Narayanan, Head of Ad Sales and Marketing
Sathyajith Divakaran, Senior General Manager
TV9
Total Revenue: Rs 545.22 cr for FY22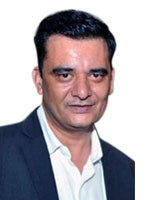 Amit Tripathi
Chief Revenue Officer
Amit Tripathi joined TV9 as Chief Revenue Officer in 2020. Tripathi has over 21 years of experience in Sales, Marketing & Business Development. He has an expertise in managing operations in large business environment, formulating and implementing business strategies, developing new business, identifying new markets and key people, and developing new product concepts."
Key individual
Azim Lalani, President, Revenue- Digital
India TV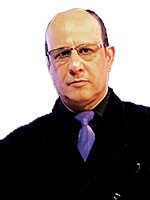 Sudipto Chowdhuri
Executive President, Sales, India TV
"I think my key accomplishment is consistent performance for almost a decade. But also, building revenues and yield to a sustainable level, and holding the same even under extreme circumstances, e.g.,pandemic hit year and building a great, lean, mean, working machine – India TV's Sales Team. I am also proud of creating impact revenue and yield benchmarks for properties like Aap Ki Adalat & Aaj Ki Baat. Today, there are too many national Hindi News channels, with everyone offering almost the same volume of inventory, and therefore, the supply is on the higher side, compared to the actual demand. This makes it difficult for any Sales Team, irrespective of channel performance or ranking, to sell at a stable/profitable rate. Had the supply been less, things would have been much better. In this fiercely competitive scenario, low-performing channels try to build their revenues by offering too many freebies and low rates, which further confuses the clients/buyers /agencies in deciding the "right price range'' for National Hindi News Genre channels."
Republic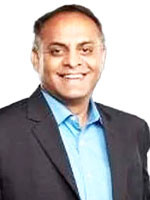 Hersh Bhandari
Group COO – Broadcasting Division
Hersh Bhandari was elevated as Group COO in 2022. He oversees the entire national operations for all existing broadcast channels of the Network. With 24 years of experience, Hersh is a well-established industry veteran with the highest achievements to his credit. With his impeccable record, Hersh leads and strategizes all future growth of the Network's broadcasting business into languages and regions. Hersh manages the entire broadcast business operations from the Network's offices in Noida and Mumbai.
Key individual
Anand Sreenivasan, National Head, English Branded content
Bharat24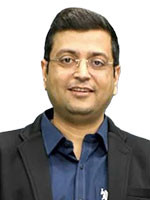 Manoj Jagyasi
Chief Business Officer
Manoj Jagyasi joined Bharat24 as Chief Business Officer and Strategic Advisor to the board. He is responsible for revenue management, marketing research, operations, and content co-creation. Jagyasi is also involved in all aspects of the broadcast business and advising the board for future expansion. He joins from Zee Media, where he worked as Chief Revenue Offiicer for around 2 years, and previously as Executive Cluster Head for one year.
News Nation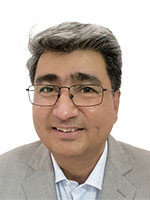 Bhuwan Bhatt
Chief Business Officer
Bhuwan Bhatt joined News Nation Network Private Limited in 2022. He is responsible for the performance of all revenue-generating avenues, driving growth through strategic decisions, partnering with key stakeholders, and steering revenue acceleration through his leadership. Bhatt has more than two decades of experience at senior positions in the media sector with leading broadcasting conglomerates, such as TV Today, Times group, Star TV, and NDTV. He has a proven track record of bringing great results in revenue optimization by leveraging strategic potential of existing assets. 
Read more news about (internet advertising India, internet advertising,
advertising India, digital advertising India, media advertising India)
For more updates, be socially connected with us on
Instagram,
LinkedIn,
Twitter,
Facebook
&
Youtube