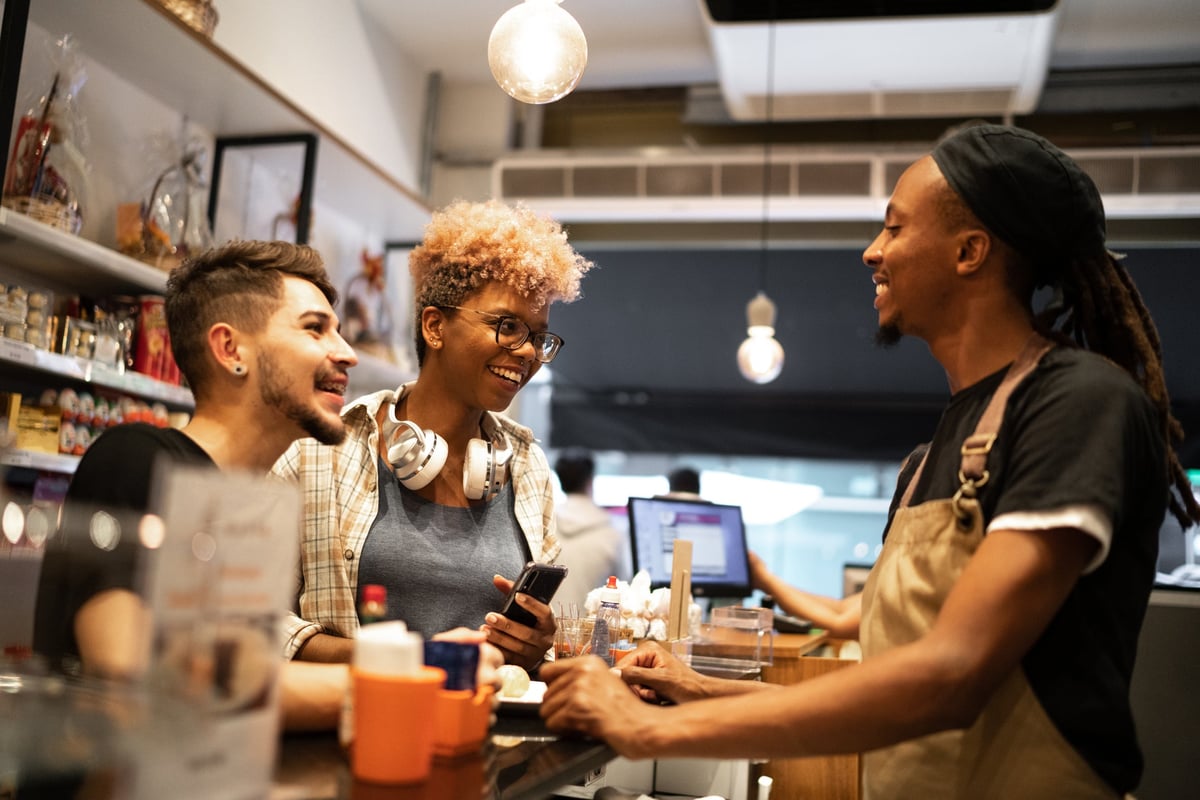 Is customer retention hitting your company's bottom line?
---
Key points
Customer acquisition costs can be significant, especially if those customers don't stay around.
Look for ways to measure and increase your customer retention numbers, whether by community building or seeking feedback.
You might also focus on the types of customers that are likely to make the most difference to your bottom line.
---
When you're running a small business, it can be a struggle to keep the plates spinning. Whether it's developing your product, building your brand, hiring staff, or acquiring customers, there are many urgent tasks that can swallow your time. As a result, sometimes the important but less urgent priorities fall through the cracks.
For example, you may spend lots of energy attracting new clients but a lot less on keeping them. According to Kevin O'Leary, this is a big mistake. "Customer acquisition cost is the silent killer for so many small businesses," he tweeted recently. "If you're constantly burning money trying to capture new customers, you're going to lose."
Why Kevin O'Leary thinks customer acquisition costs could kill your business
According to research and advisory firm Forrester, it costs five times more to acquire a new customer than it does to keep an existing one. But we don't really need stats or research to tell us that. The logic speaks for itself. Spending large chunks of your budget on attracting new customers is only worthwhile if you can keep them.
I run a small newspaper, and almost 70% of our advertising income comes from repeat business. While it does take time to maintain those relationships, it is nothing compared to the time and effort I put into onboarding each new ad buyer or searching out new ones. Every business is different. But if you think about the energy you put into your existing relationships, it's almost certainly considerably less than what you spend on attracting and onboarding new customers.
Not only is it cheaper to retain existing customers, high customer churn rates aren't sustainable long term. If your customers aren't sticking around, it could be a sign you're doing something wrong. Even worse, if a customer has a bad experience with you and walks away, it won't be easy to get them back.
How you can reduce customer churn
Think about how your company is structured. How much of your budget is allocated to customer acquisition versus retention? If you have some great sales people on your team, do you also have people who are good at managing those relationships? Have you set measurable targets around client retention? Here are some steps you can take to reduce churn:
1. Set measurable targets
There's no right or wrong percentage of customer retention as it varies by industry. Every company loses some customers, but you need to work out what's reasonable for your business.
To calculate your retention rate for a particular period, you'll need to know the total number of customers at the beginning and end of that period as well as the number of new customers you've acquired. The formula is as follows:
((Total number of customers at end of period – number of new customers acquired) / Number of customers at the start) x 100
Once you know your retention rate, you can set realistic targets about how to improve. It's also good to work out the amount of money you spend per new customer compared with your spend on customer retention. If your customers aren't coming back, you may need to spend more on keeping them.
The trick to building relationships is to give people useful information while also reminding them about your product and brand. That can take the form of updates around new services, or updates around industry trends. Think of it like building friendships — it won't work if you only send messages about how great you are. Start by working out what information might be useful for your clients and go from there.
Emails can be an effective way to build a community, particularly if you integrate the content with your website and social media activity. It's tempting to save time and blast your whole database with messages on a regular basis, but the more targeted you can be, the better. People are more likely to be engaged if they feel they're being treated like a human being rather than a name in a database. There are some great marketing automation software solutions available to help you engage with clients at different stages in their journey.
3. Talk to your customers
There's no harm in asking for feedback at various stages of the customer journey. Done well, it can make your clients feel valued — particularly if you show them you've taken their views on board. Done badly, it can make people feel they've spent their valuable time giving you feedback that's been ignored.
You might introduce an online survey when clients cancel their service to find out why. Or set up an automated email to people who get part way through your onboarding but don't go all the way. Understand the stages in your client's journey and the points where you might lose them. For some business owners, it might be a question of picking up the phone and talking to customers. Analyze and act on the responses you get.
4. Identify your core customers
You won't be able to please all the people all the time. So focus on pleasing the people who really make a difference to your bottom line. Many businesses find that a couple of big clients account for a large percentage of their revenue. Segmenting your customers into different groups can help you to better target your communications and also focus more energy on the people who are likely to use your services regularly.
Bottom line
For a small business, retaining clients can be the difference between success and failure. Marketing and attracting new customers will always be crucial, but it's what you do once they've signed on the dotted line that matters most.
Expert-picked business credit cards with rich rewards and perks
Cash back, travel rewards, 0% intro APR financing: all of these can be great credit card perks for business owners. But how do you find the right business credit card for you? There are tons of offers on the market today, and sifting through them to find the right one can be a big hassle. So we've done the hard work for you.
Get started with one of our top business credit card picks of 2022 today.
Kevin O'Leary Says This Is a 'Silent Killer' of Small Businesses