The number of Western Sydney residents with professional skills, including IT, finance, science and public administration, has spiked by up to 34 per cent in five years, but tens of thousands still face long commutes to jobs outside the area.
A new report to be released on Monday by Business Western Sydney and Western Sydney University shows that 95,900 Western Sydney residents were employed in professional, scientific and technical services last year, a 34 per cent increase since 2016.
However, the lack of employment opportunities in the region has forced more than 34,000 to commute to jobs outside the area each day, fuelling calls for more businesses to be based in the Parramatta area.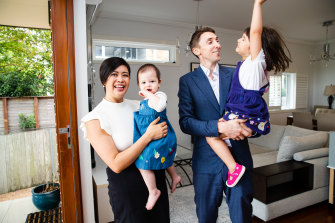 The report found there were 55,600 Western Sydney residents employed in finance and insurance services last year compared to 45,600 people in 2016, a 22 per cent increase. And 20,900 people living in Western Sydney are now employed in the information, media and telecommunications industry, a 20 per cent increase in five years.
But while the number of people with skills in key professional areas has grown, the report shows there is less than one job available in Western Sydney for each of those skilled workers.
Loading
Business Western Sydney executive director David Borger said 29 per cent of Western Sydney's workforce was leaving the region each day to commute to jobs across the rest of Greater Sydney, as recently as 2018.
"Recent changing patterns of work and an increasingly skilled local workforce have intensified the need for businesses to provide opportunities for the Western Sydney workforce closer to home. We want to see the residents in our region afforded the opportunity to live and work in Western Sydney," he said.
Mr Borger said the new report, Closer to Talent, which was produced in collaboration with the Centre for Western Sydney at Western Sydney University, shows that the workforce has been "hitting the books".
Growing mismatch between where skilled workers live and work