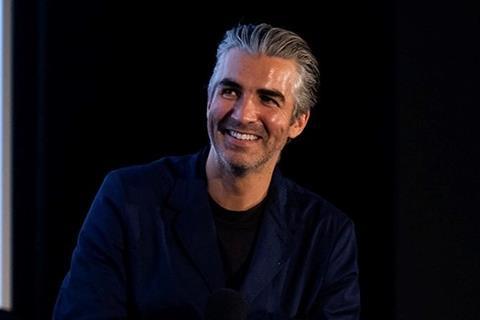 Free monthly screenings in indie cinemas, distribution support for streaming releases and a renewed focus on video games are some of the new measures with which the British Film Institute (BFI) hopes to develop a broader reach and engagement with audiences over the next 10 years, according to the organisation's 10-year strategy Screen Culture 2033 unveiled today, September 23.
"If there is any kind of learning in the market, it is that there is not one way of doing something. If you're only doing that one thing, you're going to find yourself out of step and out of date with audiences quite quickly," said Ben Luxford, head of UK audiences at the BFI, of a fast-changing screen culture in which the streaming market is continually evolving. 
"We don't yet know the 'new normal' for theatrical exhibition and distribution," added Luxford.
Via the new National Lottery funding strategy, £27.6m has been allocated for audience development for 2023-2026. It represents a small drop annually in real terms compared with the last period of Lottery funding for 2022-2023, but Luxford sees opportunities for making that money go further. Within this, £2.7m has been allocated for the new BFI National Lottery Open Cinemas scheme which will include free, fully accessible screenings every month in UK-wide independent cinemas.
The scheme builds on the National Cinema Day which allows anyone playing the UK National Lottery to watch a film for free with their Lotto ticket.
"While we were working on the Economic Review of UK Independent Film [published in July], it helped to focus my attention on the opportunities of doing things a bit differently and thinking about engagement with independent film," Luxford said. "Having run the Cultural Recovery Fund, [and with] this relationship that we've got now with all these independent cinemas, it helped to focus on how we can use National Lottery funding directly for public benefit." 
The screenings will be in as many cinemas as "wish to participate and that we can afford to participate," he continued. "It is aimed at new audiences. It is not about subsidising audiences that are already developed."
Consultation will start shortly on how to deliver the scheme and Luxford hopes to have it running early in the next financial year of April 2023, when the new Lottery funding period begins.
Beyond cinema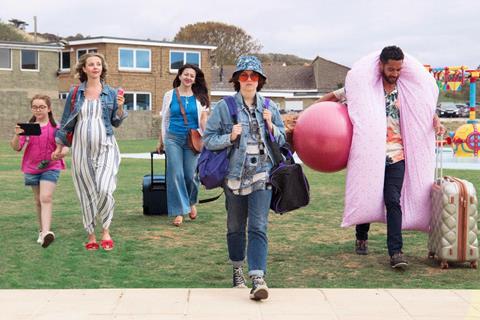 Luxford's audience remit is fully engaged with Screen Culture's drive to ensure the BFI is a digital-first organisation, embracing television and video games.
"We're not just cinemas and we haven't been for a long time," Luxford pointed out. "We regularly support digital strategies with Lottery [money]. And being digital-first doesn't mean we are digital-only. That is something we need to communicate externally and manage internally as well."
Distributors looking to find audiences through streaming platforms are welcome to apply to the Audience Development Fund, he said. 
"If applicants want to come to us with a strategy that meets the ambitions and priorities of the Fund and it's an AVoD strategy, that is great. We would consider that," Luxford confirmed. "One thing we can't do is support exclusive digital activity. That is where these things will often fall down. We'll see a lot of rights-holders and distributors who will want exclusively to exploit their films on their own platforms and that is something we just can't do with Lottery [money]."
However he is determined to respond to changing market conditions. "We don't want to dictate what the market should be doing and what our applicants should be doing. We certainly don't want to give a finality of what the future looks like either. The funding that we administer, within the confines of what we can do with Lottery, is incredibly flexible.
"We need that flexibility because we need to be reactive to what the market is doing rather just saying, 'You can apply for x amount and it has to go out on a certain amount of cinemas.' AVoD is certainly in the conversation. Free VoD is something I am very, very interested in and we can certainly support."
Luxford cited the release of Peccadillo Pictures' Sweetheart and 606 Distribution's Perfect 10 as examples of films which have already received BFI support not just for theatrical but for their free VoD strategy. The main goal here, he added, is "breaking down barriers for younger audiences in particular to watch these British independent films". 
BFI head of UK audiences Ben Luxford talks new strategies under Screen Culture 2023 | News